Looking for a way to advertise your business on a platform that
aligns with your faith and values?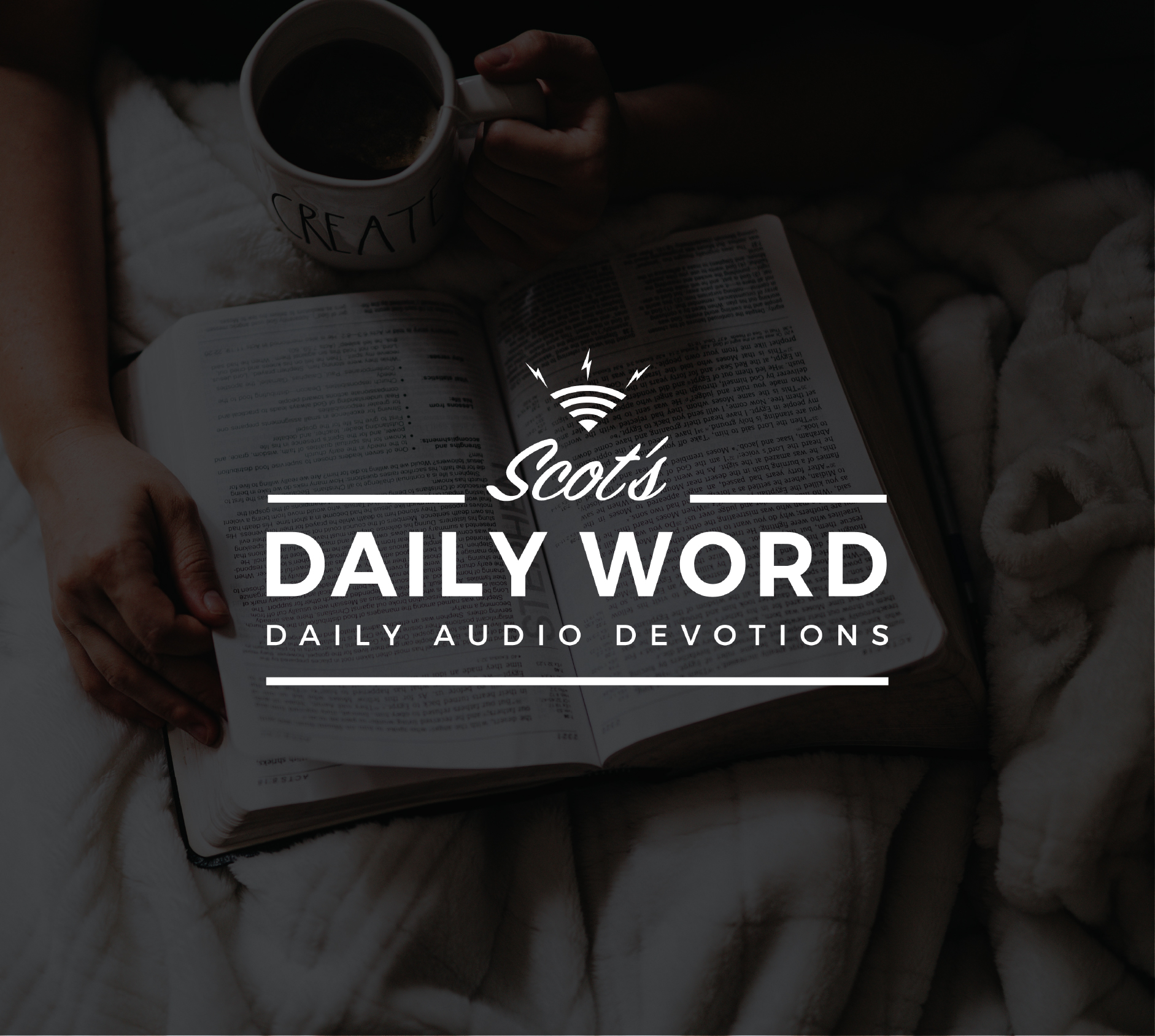 Scot's Daily Word provides quick, quality content on 35 radio stations over 80 times per day.
Have your business and website heard over 15 million times per month by over 400,000 unique listeners!
Scot's Daily Word is a one minute daily radio feature. Each segment includes a scripture, application and a mention of the exclusive sponsor and website (with professional voiceover).
Frequency: Scot's Daily Word is played average of 2.5 times per day on one of the largest Christian networks in the region (WBGL/WCIC), as well as other stations. This translates into 750,000 listens per day, 15 million listen per month.
Exclusive Sponsor Benefits
Each month the name and website of an exclusive sponsor gets these benefits:
Unique Listeners Per month
Exclusive sponsorships are for a 12-month period during which no other sponsors are added.
Want to learn a little more? Click on the handy button below to send me an email.
Every weekday, Scot's Daily Word is played over 80 times across 35 radio stations to an estimated 400,000 listeners. As a result, each month, Scot's Daily Word is heard over 15 million times per month.
In several markets, the value of a sponsored message of this magnitude can range anywhere from $4,000 to $10,000 per month.
In order to offer a competitive discount, if you sign a
You will be branding your business with the type of content that helps encourage people to follow Christ on a daily basis!
When you sign up, you will receive 4 copies of Scot's Soul Coma to share with your employees and family!  Plus you will also get early access to Scot's brand new book, Ditch Your Thinking (scheduled to release this fall)!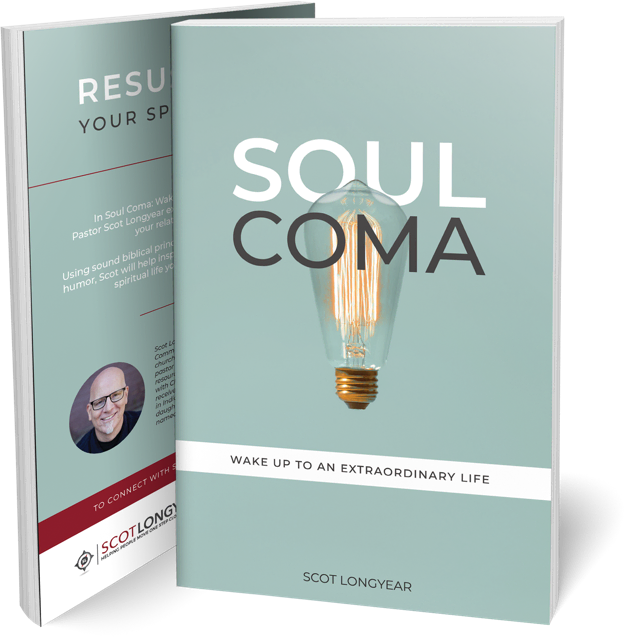 Cost per month: $1995
Total plays per month: 1722
Cost per play: $1.16
Sponsored Episode Samples
Listen to examples of how sponsors have used SDW to reach their audience.
Note: scotlongyear.com is mentioned at then end because World Vision wanted to point people to a banner on scotlongyear.com. Other sponsors choose to mention their company website (which we believe is a better choice).
Hear Scot's Daily Word in Your Area
Our program is enjoyed by millions through the mid-west.
New Life Radio
View Stations
WBGL (IL, IN)
106.9 Cape Girardeau, MO
91.1 Carlinville, IL

 

91.7 Champaign, IL

 

88.1 Charleston, IL

 

104.7 Chicagoland

 

88.1 Decatur, IL
93.9 Effingham, IL

 

90.1 Granite City, IL

 

89.7 Metro St Louis

 

89.7 Mount Vernon, IL

 

89.1 Murphysboro, IL

 

88.5 Terre Haute, IN

 

91.7 Vandalia, IL
WCIC (IL)
98.9 Bloomington, IL
100.5 Galesburg, IL
90.7 Jacksonville, IL

 

91.5 Peoria, IL

 

90.5 Springfield, IL

 

88.7 Sterling/Rock Falls, IL
15 Million Listens Per Month
Prayz Network
View Stations
89.3 WEQS Sparta, WI

 

103.9 WTPNWestby, WI
97.9 TranslatorLa Crosse, WI

 

101.5

 

Eau Claire, WI
Psalm FM Network
View Stations
96.1 Angle Inlet ,MN
95.3 Babbitt, Ely, MN

 

95.3 Virginia, MN 
92.7 Bemidji, MN  
103.9 Cook, MN    
92.7 Deer River, MN 

 

103.9 Hoyt Lakes, MN

 

93.5 Red Lake, MN
95.1 Grand Rapids, MN
98.5 Roseau, MN
Other listening sources equal an additional 3000 listens per month.
We're creating a daily listening experience
SDW has been making an impact with it's radio partners and listeners alike.
This 60-second short feature we added at WBGL radio in the last year has quite possibly been the most enjoyable and most liked short feature we've ever added.
Program Director, WBGL Radio
We are grateful to work closely with Pastor Scot Longyear and have been proud to be an exclusive sponsor of Scot's Daily Word as we grow in our mission to meet the needs of worship leaders and teams across the nation!
Creative Strategist - Experience Conference
Ready to sign up as an exclusive sponsor on the Scot's Daily Word radio program?
Simply complete the form below and we'll be in-touch!