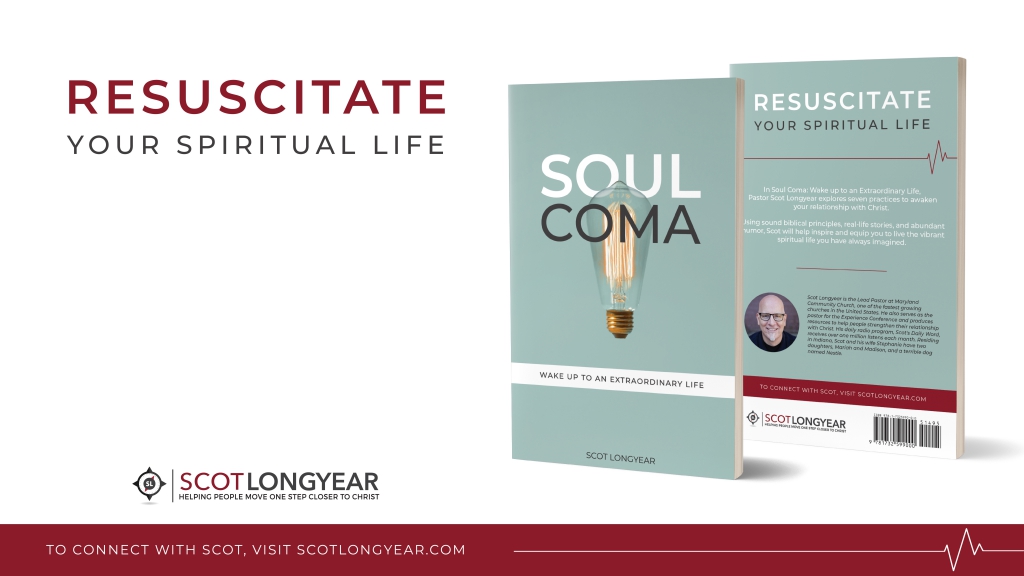 Could your spiritual life use a way up call?  In Soul Coma: Wake up to an Extraordinary Life, I explores seven practices to awaken our relationships with Christ. Using sound biblical principles, real-life stories, and much humor, you will  find yourself inspired and equipped to live the vibrant spiritual life you have always imagined.
Can't put it down! Within the first 16 pages I have experienced tears of laughter and tears of painful conviction! Thanks for awakening my soul. – Patrick Killeen
On vacation and always bring 2-3 books, but never read them.  Brought 3 this time, for the first time in 27 years finished one…yours. And the book?  Wow…just wow. Cut to the core, gently, firmly, not 'preachy', not a 'you-can-have-what-I-have' tenor, challenged and encouraged without leaving me feeling like a total spiritual loser.  – Roger Bailey
I finished it in just a few days and it was a life changer! Thank you for your transparency. I could relate to your stories. I have recommended it and will be using it in my small group Bible Study at church.  I have highlighted and underlined so many great points! – Cyndi Perkins
I give it 4 1/2 stars. I would give you 5 stars but I don't want it to go to your head.  Haha!   – Sandy English
To order your copy of Soul Coma. click here.