Daily devotions are a challenge.  What if you could get a short daily devotion sent to your phone?  Read on my friends.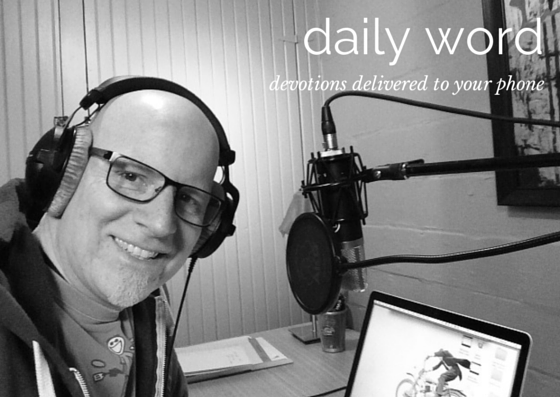 December is a crazy month.  Parties. Gifts. Get-togethers.  Our schedules go insane during yule-tide.  With the increased demands, our quiet time with God can get snuffed out.
In an attempt to keep the fire burning through December, I want to offer you a gift.  Twenty-three gifts actually.  Each weekday in December I will text you a link to a daily audio devotion (Daily Word).  Each Daily Word will include a scripture and one specific word. (Get the play on the word "word?" That should be some kind of scrabble bonus or something.)
This is not meant as a substitute for your daily devotions but simply an encouragement to keep moving a step closer to Christ.  To sign up, simply text follow longyear to 40404.  Every weekday in December you will receive a text with a link to that days recording.
Sign up NOW and you will also get a couple of welcome messages prior to December 1.  Again, simply text follow longyear to 40404.  If you know of some friends that might benefit from this, feel free to pass on the info.
Edit: If this process is new to you, follow these instructions:  On your smartphone (will not work with flip phones), in the "to" field, type 40404. (This is the number where you will send the text). Where you normally type a message, type this: follow longyear