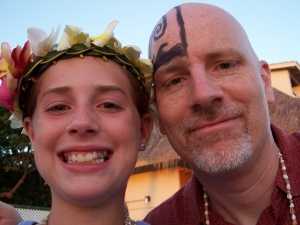 In the back of your mind you know it is going to happen.  You know they will grow up.  You know they will move out.  Some days you pray that it comes soon.  But when the day comes you wonder what happened.
We put her on the bus in elemetary school, took a nap, and woke up at her High School graduation.
Today Mariah starts her next chapter.  We move her in to her new dorm, and new life.  She is an honor student at Indiana State University, studying Dietetics.  I am beyond proud of this girl.  I have seen her grow, travel the world, lead others, work hard, enjoy life, laugh hard, and love God.  I'm the luckiest Dad in the world.
Riah, Thanks for letting me spend the last 18 years with you under the same roof.  I wouldn't change a thing.  I believe the best is yet to come.
Love you,
Dad