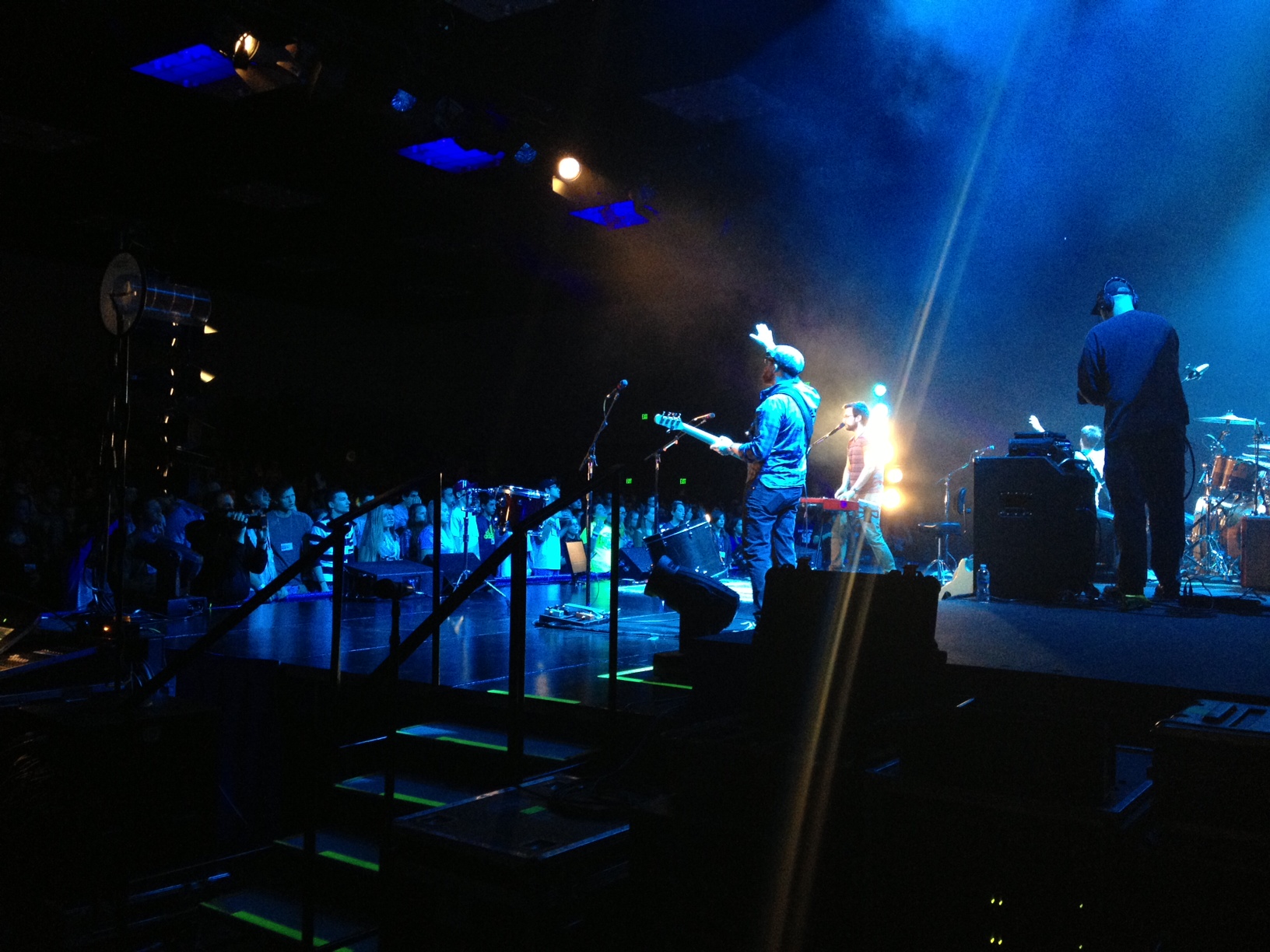 I just returned from a FANTASTIC weekend in Indianapolis.  I was invited to speak at the Indiana State Youth Conference (a group of 1500 middle and high school students).  To say I was blown away would be an understatement.  Here are some quick highlights:
High School Student Leaders.  The conference is guided by adults, but led by High School students.  Eleven months earlier these students prayed, discussed, and set the theme and direction for the conference.  I met all of these students.  The were intelligent, outgoing, and legit followers of Christ.  They literally helped hundreds of students take a step closer to Christ.  Look out.  These young men and women are world changers.
Unhindered worship.  When is the last time you ran to the stage, threw your arms in the air and sang songs of worship at the top of your lungs?  Talk about living unashamed.  These students fired me up.
Matt Ulrich.  Matt was our worship leader.  Sure he has mad skills on the keys and a voice that never goes off pitch, but the main draw is that Matt is a young man who has one agenda – to worship the one who created us.
The Band.  Matt recruited some of his friends for the band.  The three band members (Joel, Ben, and Steven) are actually part of the Band Alanna Story. These guys are the real deal, musical brilliance only outdone by their love for the Savior .
The invitation.  In our third session, I asked students to make first-time commitments to Christ (or re-commitments if they had drifted far away).  During the invitation they came in masses.  For real.  The aisles were full of young people streaming to the front to make Christ the leader of their lives.  I shook my head in complete awe of the power of God and the receptivity of students.
Thanks again to all the new friends I met this weekend.  May God continue to speak into your life as you step closer to him.
Follow well my friends.
Note: To ISYC students who are looking for a daily system of Bible reading, check this out.